The research of Korean researchers. Find the secret of the Korean ginseng. Contains components of saffron. It has the ability to help nourish and neutralize free radicals. As well as reducing heat in the skin. Strengthens the blood flow. Slow down the skin. Antioxidant, skin whitening and moisturizing, anti-aging. Stimulates the blood circulation, makes the skin radiant, reduce freckles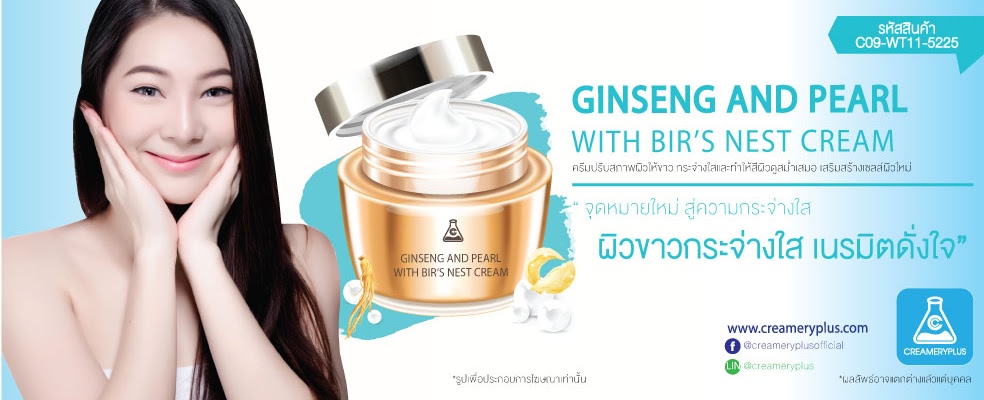 Repair to strengthen the skin. Stimulates collagen production Restore clarity and youthfulness. Reduces the aging of the skin with 3 powerful cells from the stem cells.
- Bird's nest with natural extracts from Gold Bird's Nest Rich in minerals, fiber, collagen, protein.
- Korean Ginseng helps to skin better, the skin is so full of moisture, wrinkles fade. Facial lifting throughout the day strengthens the skin, helping to inhibit the microbes that cause acne. It helps to reduce acne, inflammation, reduce clogging of the skin.
- Pearls from the sea to whiten your skin. Brighten up within 7 days with a mechanism of enzyme activity. Both mushroom and human tyrosinase reduce pigmentation. Human melanocytes protect the skin from the harmful effects of UV light on the cells, thus reducing the cause of freckles. The skin is not sensitive to sunlight, skin is better to sun.

"Glutathione skin whitening cream" to reduce dark spots, freckles, freckles, blemishes, acne, white skin smooth and bright pink with removal of residue. Can be used on all skin types. It also lifts the skin to reduce wrinkles and look younger.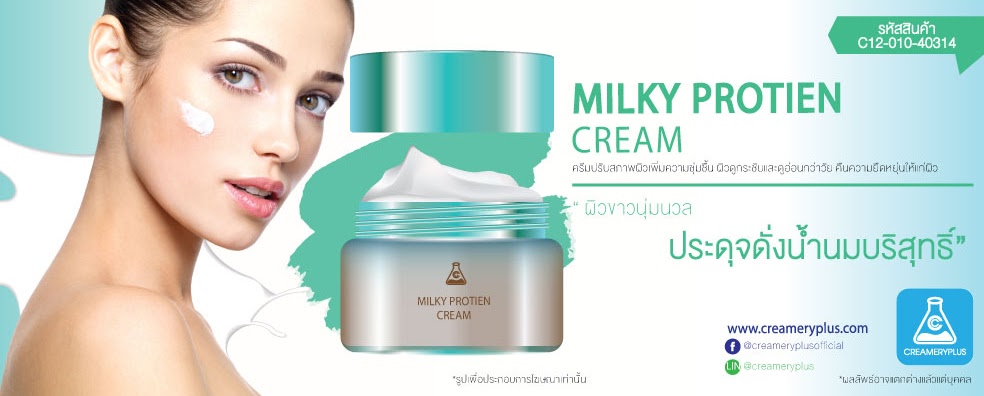 A mixture of natural milk. Helps to moisturize. Back to face Skin appears smoother. Skin appears firmer & younger looking Restores elasticity to the skin. Reduce wrinkles. The skin is radiant.

Extracts from Pueraria Mirifica White Pueraria mirifica was tested. When penetrated into the skin, resulting in clear skin, bounce, neck, wrinkles by age. In addition, the cream also contains vitamin C, vitamin E and collagen. The dark spots on the face, freckles gradually fade skin look more bright. Suitable for ages Or people with skin problems. The face with wrinkles. The problem is that the fiber under the skin, muscle, blood vessels. Deep in the leather. Helps skin wrinkles. Back to top Reduce fine lines and wrinkles.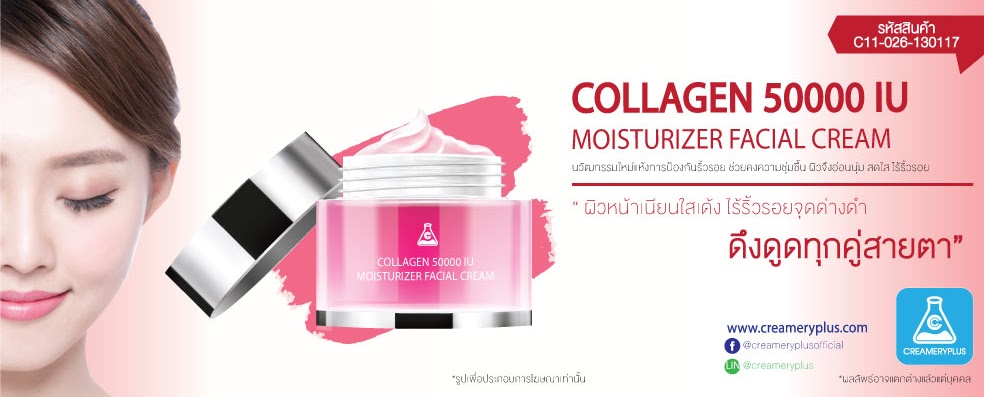 It stimulates the synthesis of collagen, firmness, elasticity to the skin and also moisturizes the skin. Helps to slow down premature aging. And bright white.